About Lifesaving
Loughborough Students Lifesaving Clubis a friendly, mixed ability club with both Performance and Development Squads. We cater for all abilities, with members who have previously never heard of the sport, to athletes competing on the international stage. We have a strong social yet productive work ethic; work hard, party harder!
Lifesaving is such a unique sport, incorporating both swimming events and first aid scenarios. If you want to experience an exciting new sport, make friends for life and be part of the most successful lifesaving club in the UK, then this is the team for you!
Here are a few of our main achievements from our 2017/18 Season:
BULSCA Championships winners for 4 years in a row
A & B League Winners 2018
3 members selected to represent England at the Commonwealth Festival of Lifesaving in South Africa
5 members selected for the GB Performance Squad
3 members representing GB at the German Cup
40 members qualifying for Nationals
20 University Records to our name
Won 'Most Sociable Club 2017' at the Loughborough Athletic Union awards
---
Contact Details:
Email: aulifesaving@lsu.co.uk
Facebook: Loughborough Students Lifesaving Club
Instagram: loughboroughlifesaving
Look us up on social media to keep up to date and see what we get up to!
Check out our New Promotional Video for 2018!
---
Our club is has proudly gained the support of Simply Swim, who we look forward to working with throughout the 2018/19 season!
Taster Sessions
Wednesday 10th October 6pm
There will be a short Welcome Presention about our club in John Beckwith, followed by a Taster Session to try out Lifesaving Sport at the University Swimming Pool!
Training Times
Monday 12:00 - 13:00 @ University Swimming Pool (Swim Training)
Monday 19:30 - 21:30 @ John Beckwith (First Aid)
Tuesday 12:00 - 13:00 @ University Swimming Pool (Swim Training)
Tuesday 19:30 - 21:30 @ Charnwood College Pool
Wednesday 11:00 - 12:00 @ University Swimming Pool (Swim Training, Longcourse)
Wednesday 18:30 - 20:30 @ University Swimming Pool
Thursday 12:00 - 13:00 @ University Swimming Pool (Swim Training)
Thursday 18:00 - 19:00 @ Netball Centre (Circuit Training)
Friday 18:00 - 19:00 @ John Beckwith (First Aid)
Friday 19:15 - 20:15 @ Charnwood College Pool (First Aid)
Sunday 10:30 - 12:00 @ University Swimming Pool (Swim Training)
News & Events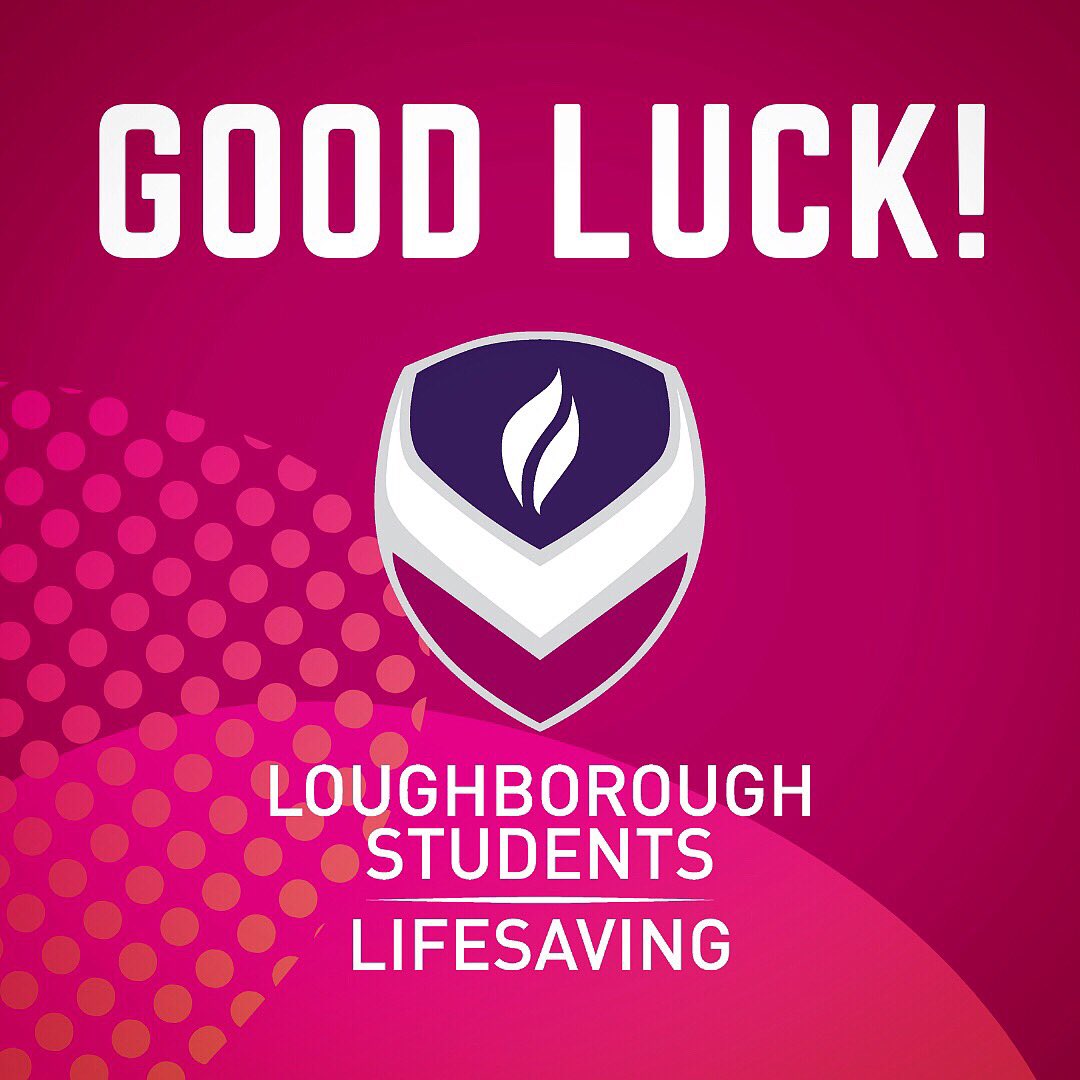 @LboroLifesaving
Good Luck to everyone receiving their A-level results tomorrow!🤞 . #lborouniversity #lboro #resultsday #alevel #results https://t.co/dAXYpuwfqh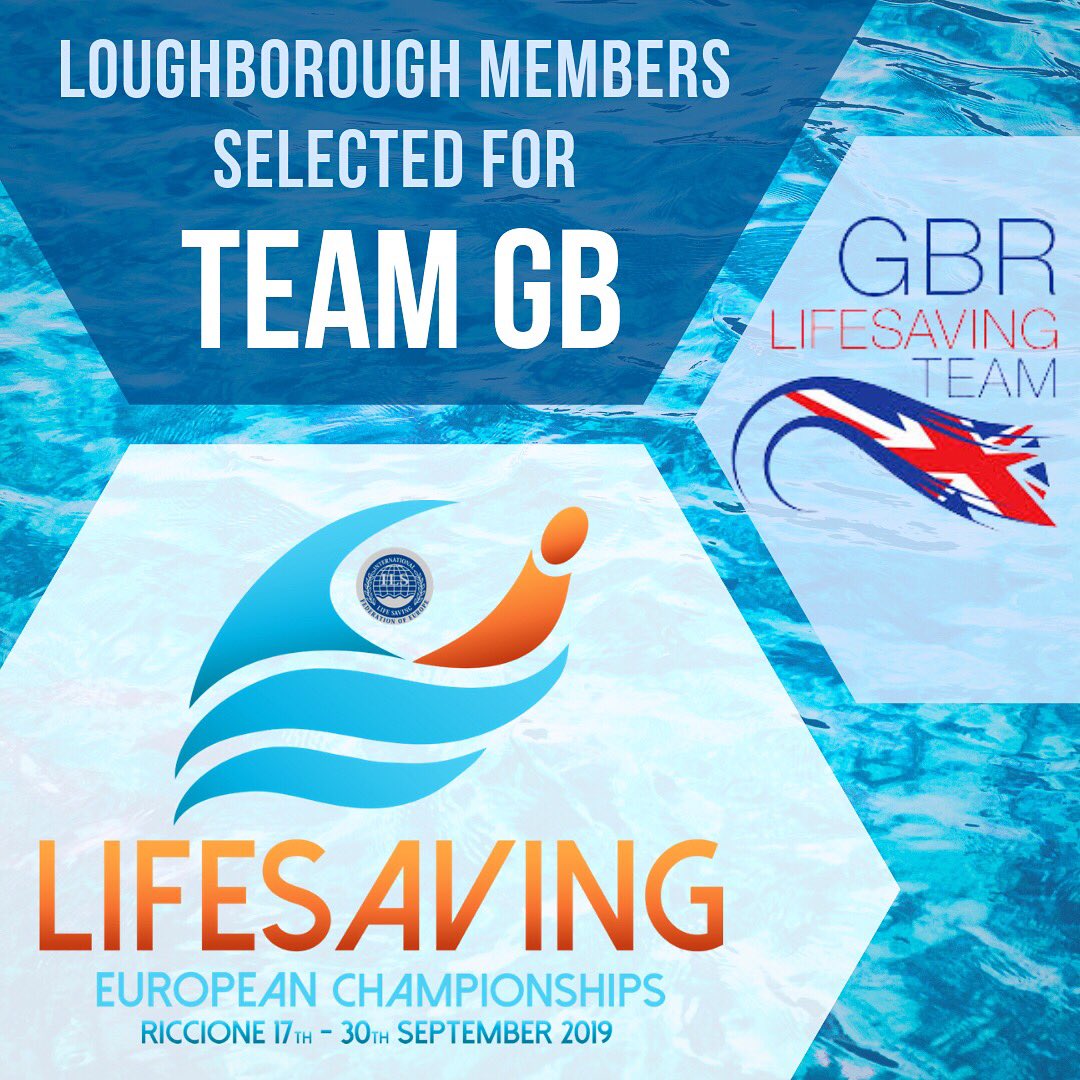 @LboroLifesaving
Congratulations to @jamesblaby17 and @sam_lawman on being selected to represent the Great Britain Open Team at the European Championships in Italy this year! This is a huge accomplishment and we wish them the best of luck https://t.co/K3N5ddvYsf
Club Committee